SIx Flags Just Built The World's Tallest Drop Ride!!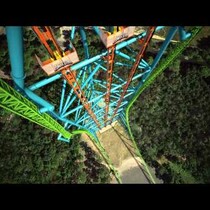 Posted April 10th, 2014 @ 3:51pm
I think I'm going to barf just looking at this ride take off! It's so awesome! I wish they could build one here!
Check out this grandma ride a roller coaster for the first time!