Want to hear an UNRELEASED song from Drake?!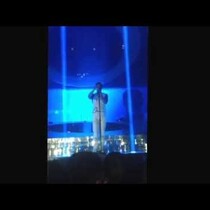 Posted March 25th, 2014 @ 1:45pm
Wishing for new Drake music?! Lucky for you, an unreleased song was performed this weekend at a show in Birmingham, England! It's a slower, simpler ballad and we're not quite sure if the title is "Call On Me" or "Days in the East", but at this point we don't really care because it's just SO good! Check out the NEW song and tell us what you think on our Facebook page!