WHAT! This superman video is crazy!!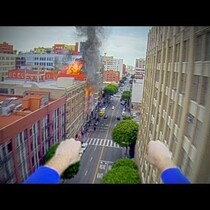 Posted March 18th, 2014 @ 1:43pm
I'm seriously confused as to how they made this video, but it doesn't even matter. This is SO cool!! Now I want to strap a Go Pro on my head and fly around LA saving people... that's how this works right?! Ha!!