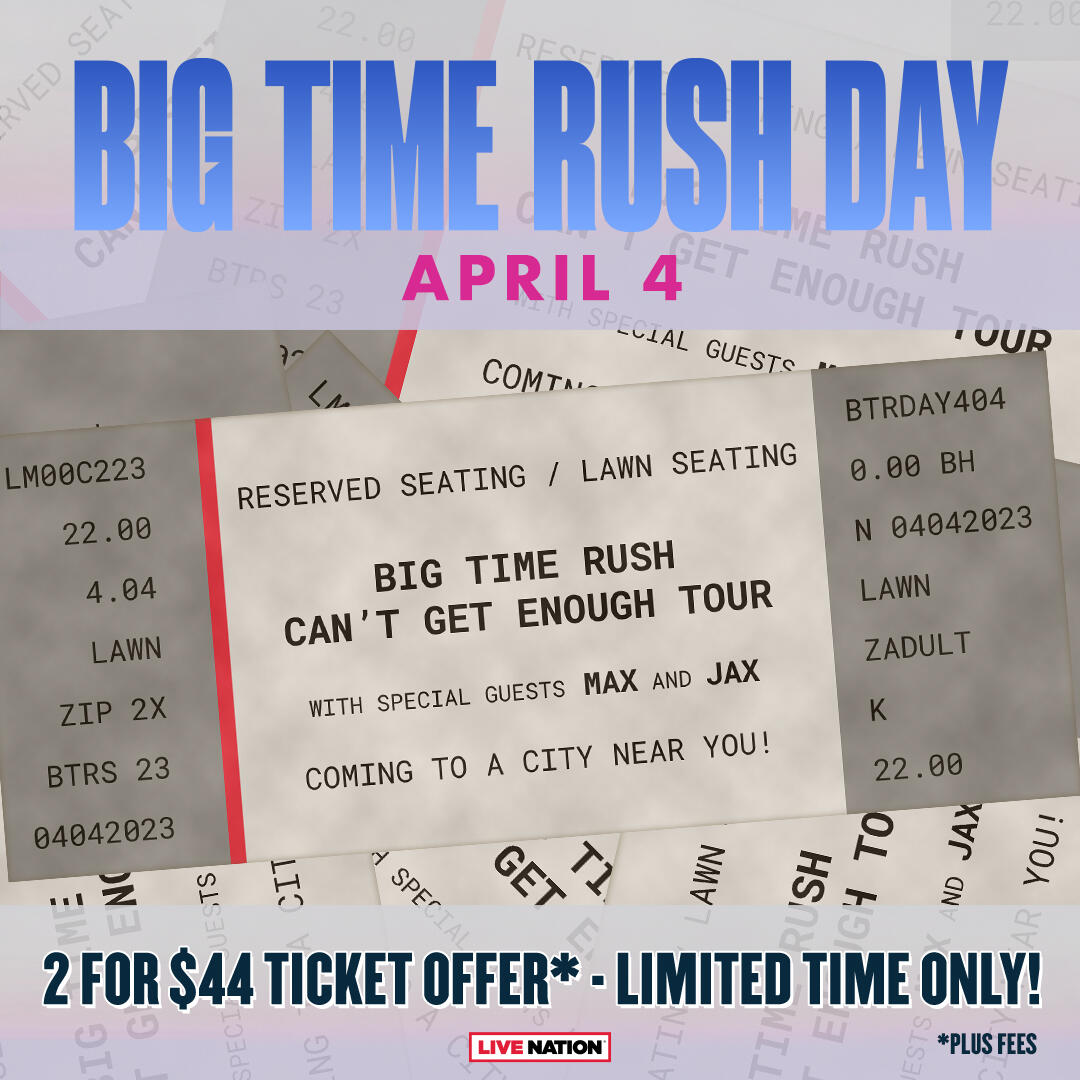 BIG TIME RUSH: CAN'T GET ENOUGH TOUR
In Celebration of BIG TIME RUSH DAY on Tuesday, April 4th ... you can get (2) tickets for $44.00+ - Show is July 2nd at the Hersheypark Stadium.
Offer Run Dates: Tue, April 4 @ 12:01 AM thru Thu, April 6 @ 11:59pm (+price is + fees) or while supplies last!
Plus, DC will have tickets to win the week of April 3rd on B104 - 3pm Hour!